[dropcap]I[/dropcap]t's that time of the year again and parents, relatives, friends, and kids are on the quest for the perfect holiday gifts! Sure, gift cards and candy are easy, but here is an idea that is both trendy and practical: water bottles. Popular brands include: S'well, Yeti, and Hydro flask. The color and pattern possibilities are endless and they can easily be monogrammed for an extra touch. These water bottles are capable of maintaining both hot and cold temperatures, which benefits both the athletes and the coffee drinkers. So hop into almost any Houston boutique, for example Out of the Box and Lily Rain, or get online, as these water bottles are easily accessible and popular amongst most generations.

The hydro flask water bottles are commonly used amongst the athletes at Kinkaid. Double-walled and vacuum insulated, they never fail to keep the temperature of your drinks constant. Their trick to maintaining the temperature is Honeycomb Insulation which is structured like a beehive. The water bottles are topped with soft and flexible straps which make it easier to carry your drink all day long.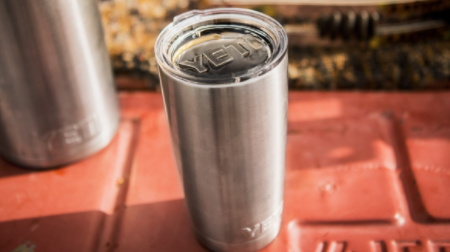 Double-walled and insulated with an 18/8 stainless steel exterior, the Yeti tumblers are basically indestructible. They are dishwasher safe, BPA-free, and their design refrains the tumblers from sweating.
Along with the hydro flasks and the yetis, the S'well water bottles are also very popular in the Kinkaid community. They are wrapped in 18/8 stainless steel, similar to the Yetis. The S'well water bottle is capable of keeping cold drinks cold for 24 hours or hot for 12 hours. Sold in 35 countries around the world, S'well is a proud sponsor of many charities that work to give water to those who don't get a healthy supply including Unicef and American Forests.