Tips for the community this Cybersecurity Awareness Month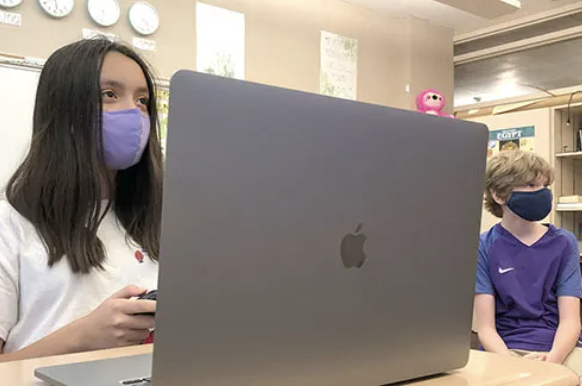 In the wake of the COVID-19 pandemic, students are spending more time online than ever before, meaning that it is important to employ tactics to stay safe on the Internet.
During the month of October, which is Cybersecurity Awareness Month, students are encouraged to consider their digital habits as well as the critical safety measures that follow them. 
Cybersecurity is a growing problem, so with the help of Mr. Joshua Godden, information technology manager, The Falcon compiled some cybersecurity tips to help readers stay safe on the web. 
Strong Passwords — The National Institute of Standards and Technology suggests using the longest password allowed. Create unique passwords for each account to prevent criminals from obtaining your account information and to secure you from data breaches.  To organize your passwords, use a secure password manager such as Bitwarden. Never reuse the same password as it can lead to a chain of breaches.
Secure Logins — Use multi-factor authentication whenever available to further prevent unauthorized access to your accounts. Most social media, email services and sites with private information have settings for MFA through a phone, email or external authenticator.
Stay Updated — The best defense against viruses is updated software. Make sure your security services, operating system and internet browser are all up to date, and if possible, download anti-virus software.
Stranger Danger — Cybercriminals often attempt to impersonate organizations and try to get you to open dangerous pages and download malicious files. Always verify who is sending an email and make sure it matches with a verified safe sender. Follow all warnings from your email service about unidentified threats.
Stay Private — Don't post any personal information, from IDs to locations you frequent. Cybercriminals can use seemingly harmless information to steal your information and target you. Don't share any specific information such as your full name, birthday or address. 
Public WiFi Dangers — When you connect to a public WiFi network, you are giving potential access to all your activity and personal information to anyone who can connect to it. If necessary, when using public WiFi, confirm the network is secure with the appropriate staff and avoid doing personal activities that require or display sensitive information. A personal hotspot is a great option if you cannot access a secure network.
Watch Out for Links — Never click on a hyperlink without checking its authenticity. If you hover your cursor over a hyperlink, the URL will appear in the bottom left corner of your screen. Ensure the domain is legitimate and check for minor spelling errors in the URL. Often sites will try to impersonate other sites with fake names or other characters such as google.co or googlé.com. URLs beginning with "https" signify that they are encrypted to protect information. If it begins with "http," it is not secure and you should be suspicious of it and not use any sensitive information.
Watch Out for Phishing — Be suspicious of emails that press for immediate action. Many scams try to make you panic and act irrationally. Contact senders you know on a separate platform to confirm their identity if you are concerned about the verity of an email, or call customer service to confirm suspicious emails from a company.