Kinkaid celebrates National Arts in Education Week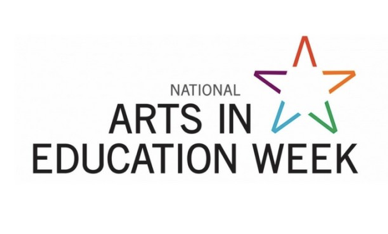 Eshaan Mani, Executive Digital Editor
September 13, 2021
This week, the Fine Arts Leadership Board curated a series of events to celebrate National Arts in Education Week. According to a statement by the Kinkaid Visual and Performing Arts department, "National Arts in Education Week is a national celebration recognizing the transformative power of the arts in education."
Following is a list of the festivities. 
MONDAY, SEPT. 13
WANDER THE WALKWAY
Peruse the signs and decorations displayed by the Fine Arts Leadership Board, especially along the walkway in front of the Katz Performing Arts Center.
TUESDAY, SEPT. 14 (postponed – school canceled due to weather)
CONVERSATION AND COOKIES
Members of the Fine Arts Leadership Board speak in assembly about the importance of the Arts. After the assembly students can grab a cookie provided by Kinkaid Visual and Performing Arts Booster Club and enjoy it outdoors before their next class.
WEDNESDAY, SEPT. 15 (postponed – schedules changed)
TIE-DIE TODAY
Bring an old T-shirt from home and join the Fine Arts Leadership to make those old shirts new again on the Falcon Green at 3:45 p.m.
FRIDAY, SEPT. 17
PINWHEELS AND PERFORMANCE
Community Groups will prepare pinwheels for Pinwheels for Peace in celebration of the International Day for Peace next week. Lower School, Middle School and Upper School artists will all contribute. The end of National Arts in Education Week will be celebrated with the first ELECTRIC LUNCH of the year on the Falcon Green.
Editor's note: This piece was updated to reflect changes in scheduling.