Sophomore wins silver at National History Bee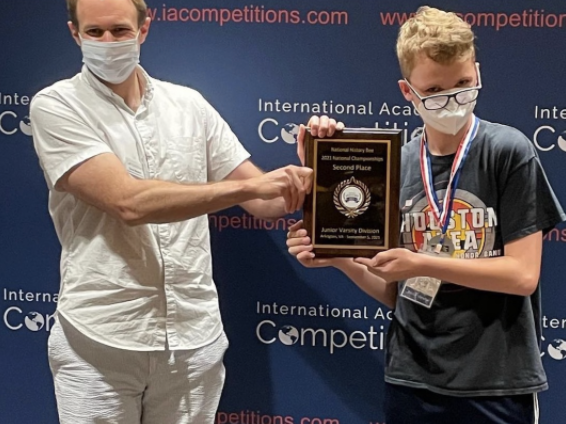 Sophomore Cole Hartung, competed head-to-head against students from 38 schools across the nation in the International Academic Competition National History Bee in Washington, D.C on September 5.
Participants were tested on their vast knowledge of historical events and figures and had to combine accuracy with speed to answer a question before their opponent.
Hartung had been preparing for this competition since November 2020. He said he read Wikipedia a lot and made flashcards.
"It depended on how much homework I had, but sometimes I spent an hour or two studying every day," he said.
The hard work paid off when Hartung made it all the way to the Junior Varsity finals, an experience he described as really exciting.
When asked about his competition experience, he grinned.
"It was fun to see people I met online, in person," he said.
During the finals Hartung and his opponent faced off, answering questions on events such as the War of the Mantuan Succession or the War of Canudos.
While Hartung enjoyed the experience, he said he regrets losing in the finals.
"Going to the finals was really exciting, but it was kind of sad that I lost by that thin of a margin," he said.
Hartung proudly took home the silver for Kinkaid.