Senior Taft Foley III talks experience as youngest EMT in Texas: Falcon Live Episode 3
In the 3rd episode of the Falcon Live podcast, host Matthew Godinich sits down with senior Taft Foley III to talk about his accomplishments in the medical field over the past year: namely, he became the youngest licensed EMT in Texas and started his own mobile COVID testing center, administering free tests to those who needed it across the Houston area. You can read a full article about Taft here, written by staff writer Eshaan Mani. As always, listeners can tune in to the podcast via this link or by searching "Falcon Live" on Spotify. Happy listening!
About the Photographer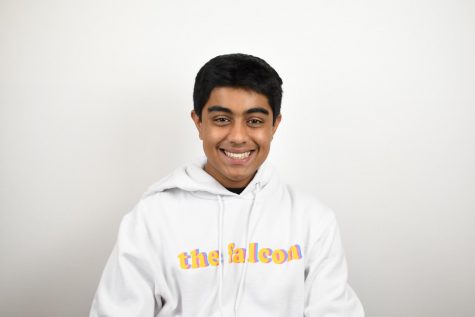 Jaisal Kalapatapu, Editor in Chief
Jaisal Kalapatapu serves as the Deputy Editor and the Digital Executive Editor, in which he oversees all online content and does editorial work for the...