Volleyball loses both in final Tri-Match in 6-game series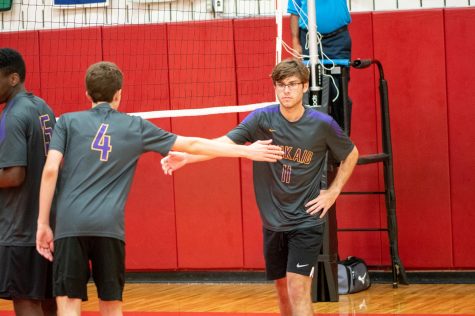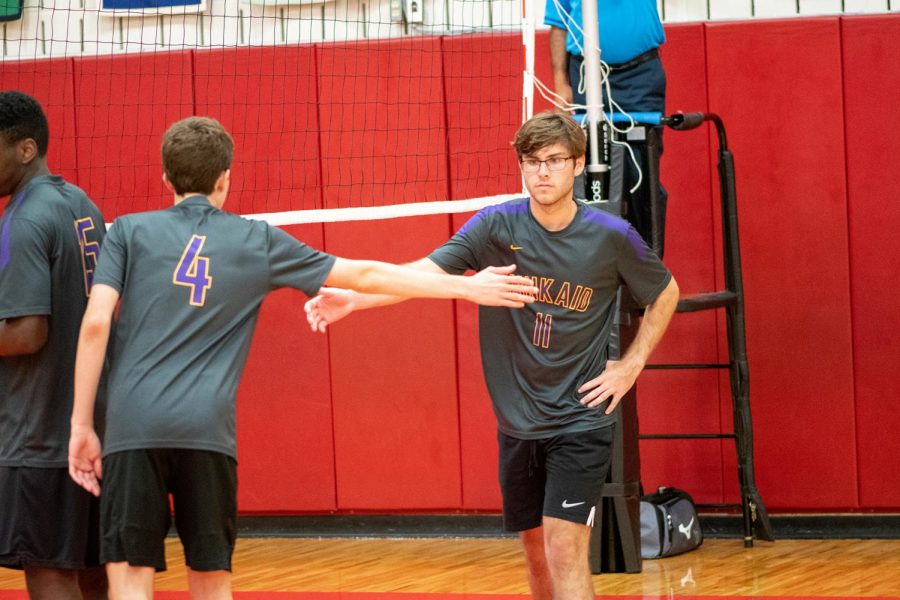 Kinkaid boys' volleyball lost both matches in their tri-match Tuesday, faltering in straight sets against Episcopal and narrowly losing to St. John's.
In their first match, they split sets against St. John's, coming back from behind in the second set to win 25-23, before losing their third set in a thrilling 13-15 form.
With their two senior stars, Scott Morey and Brian Xu, out with injuries — a forearm and back, respectively — multiple players stepped up to the spotlight.
"[Alex] Skidmore is a gamer, and he knows how to pick up when we need him most. He feeds the whole team with his intensity," coach Adam Holt said.
Down 20-16 in the second set, just five points away from defeat, Skidmore was key in leading the comeback to force the game into a third set.
The Falcons moved to 2-4 after the culmination of the tri-match, finishing 2-1 against St. John's and 0-3 against Episcopal. The team is scheduled to play each team twice more.
The next match for Kinkaid volleyball is an away game at Awty International School, followed by the Houston Cup, where they will attempt to replicate the success of last year's finish.