"Sometimes you can get there with consensus and compromise, but sometimes you have to fight for it," said Ms. Lizzie Fletcher, when she talked to Kinkaid students in February 2018.
And Ms. Fletcher has been doing both.
As a Democrat, she is running against Republican Rep. John Culberson in the 7th Congressional District, the same district that Kinkaid is in.
The two candidates are in a dead heat in this toss-up race. It's one of the most closely watched House races in the country as it's the ideal district Democrats are trying to flip to take back control of the House during the midterm elections.
The district has been solidly Republican for more than 50 years, but in the 2016 presidential election, former Secretary of State Hillary Clinton narrowly won the district. This didn't show a love for Mrs. Clinton, but rather a disapproval with now President Donald Trump.
Ms. Fletcher's campaign is capitalizing on this general mood of dissatisfaction with the status quo, both attacking President Trump and Rep. Culberson for their unwillingness to compromise and get legislation passed on issues such as immigration.
She tries to keep the issues local and focus on attacking Rep. Culberson. She has pointed to the fact that he has voted with the president nearly 98 percent of the time, according to FiveThirtyEight, but also to his record on flooding.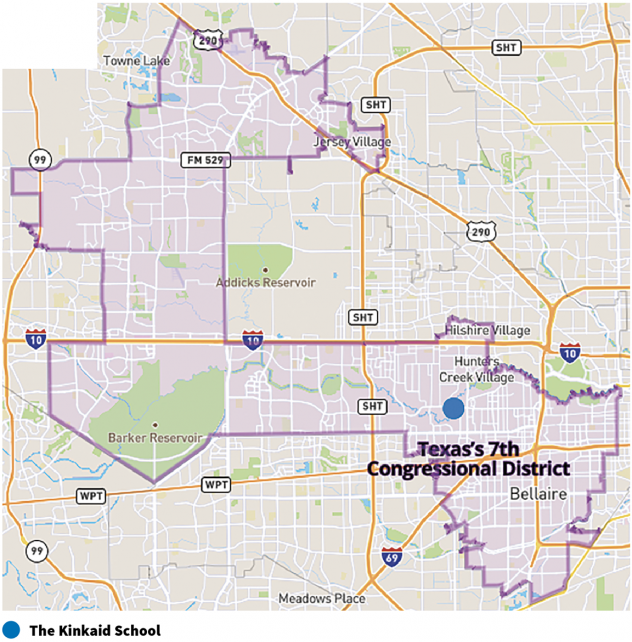 "We're not worried about water on Europa, we're worried about water in our living rooms," Ms. Fletcher said in the congressional debate on Oct. 21, criticizing Rep. Culberson on flooding preparedness.
Rep. Culberson has also focused on his efforts in Congress for local issues. He has especially emphasized his role on the House Appropriations Committee, trying to secure funding for flooding prevention projects.
Yet, Ms. Fletcher has national momentum on her side.
She is one of a record number Democratic women running for office in this election. There are 183 women running for a seat in the House in the midterms, the vast majority of whom are Democrats inspired to run after the election of President Trump.
Ms. Fletcher was endorsed early in her campaign by EMILY's List, an influential political action committee that helps get Democratic women who support abortion rights elected.
In the 2016 election, a record-breaking 920 women contacted the organization about running for office. Then, in 2018, the record was shattered when over 34,000 women reached out, according to a press release from EMILY's List.
Texas has not elected a woman to Congress in over 20 years, but that may change this election with Ms. Fletcher's campaign.