The Skinny on Kinkaid Foodstagrams
[dropcap]Instagram [/dropcap] and food: two things that all Kinkaidians love. Put them together, and you have a food account that will make you salivate. One of the new trends on social media is posting pictures of your food (avocado toast, huge hamburgers, and green juices seem to be the most popular). A handful of Kinkaid students have racked up thousands of followers on Instagram, where they can share their love of food with their peers and the world.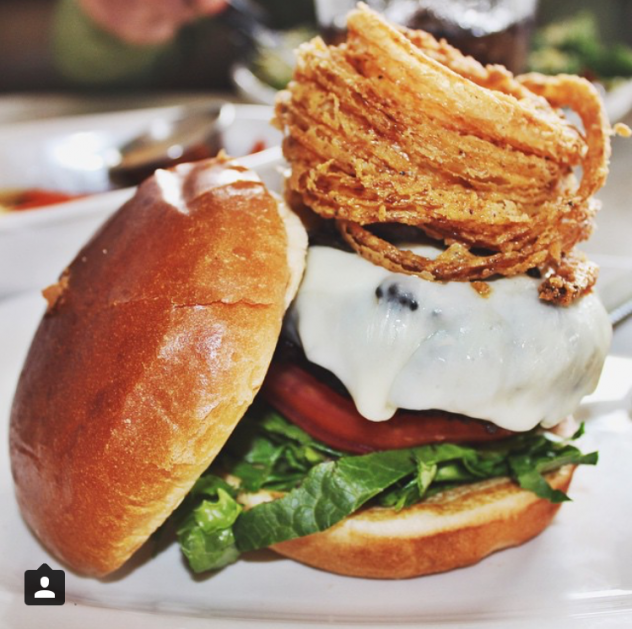 Sophomores Emma Carr, Kcenia Kloesel, Ella Morgan, and Josh Mehling created @becausewerefat as a way to document their favorite dishes from local restaurants and to share their love of (fatty) foods with the world. The idea behind @becausewerefat started with the groups' mutual love of food and restaurants.
"We really wanted our Instagram to showcase our love of food and to document all of the amazing food we eat," says co-founder Ella Morgan.
The driving force behind @becausewerefat is not only their love and passion for food (especially desserts, sushi and fully loaded hamburgers), but also their friendship. Carr, Kloesel, Morgan, and Mehling have been friends since middle school where they first started cultivating their pallets.
Before creating their instagram, the members had a group chat where they would send each other mouthwatering pictures of their food before devouring it. The idea of starting an Instagram account chronicling their various epicurean endeavors seemed natural. A lot of hard work is goes into capturing and styling the food before it is posted.
"We have rules to posting pictures: post frequently, high picture quality, food variation, and hashtag quality," stated  Kloesel.
It is their strong friendship and mutual infatuation with food that is keeping @becausewerefat going strong. Gaining hundreds of followers weekley, followers can witness their rapid success into the future and watch them become #instafamous.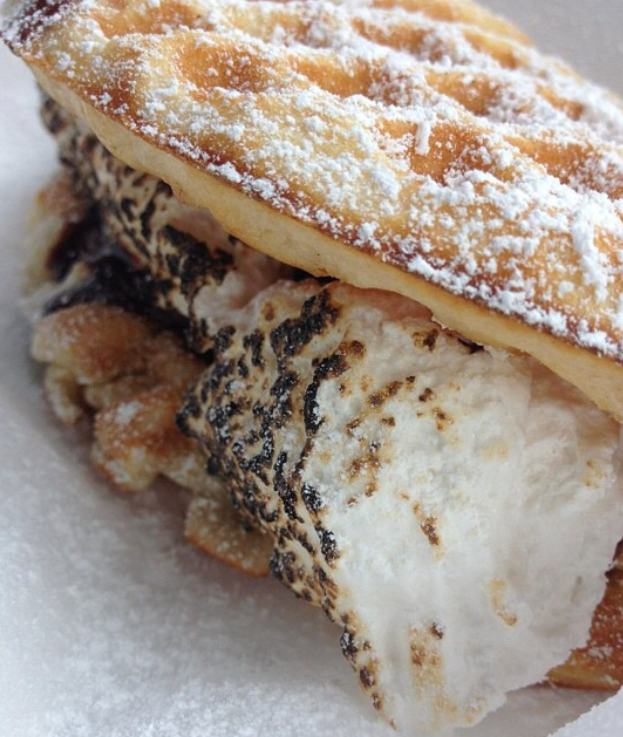 One of our school's most popular food instagrams, @bigfoodies, has been quickly launched into success, gaining hundreds of followers weekly and putting some of the best food content up on social media. The collaboration between seniors Katherine Stevenson and Sarah Lewis came about from their shared love of food and food Instagrams.
"We loved food and thought we could combine our love of food with funny captions to create a really unique concept. We were also really inspired by @missnewfoodie because she often posts pictures of food with silly captions," says Lewis.
This appealing combination of humor and delicious looking food has made @bigfoodies extremely successful and well known not only within the Kinkaid community, but also in the professional food community in Houston. Stevenson and Lewis are now taking over @bestfoodhouston's Instagram every Monday and Tuesday, which documents the best restaurants and culinary delights around Houston.
"@bestfoodhouston has 12k followers, so we hope that their large following will help raise awareness around our instagram," says Stevenson.
Unfortunately the @bigfoodies duo is splitting up and going to college soon, but this is not the end of our favorite account.
"I'm moving out to LA and Katherine is moving to Athens for school. We are looking at this as a positive change, we are going to be working with a whole new network of restaurants, so it's really exciting. I'm especially excited for all the awesome food that I will get to show on @bigfoodies in LA," says Lewis, a future USC student.
We can surely expect a lot more success for @bigfoodies, who now have than 4k followers and are on their way to one of Instagram's best food accounts.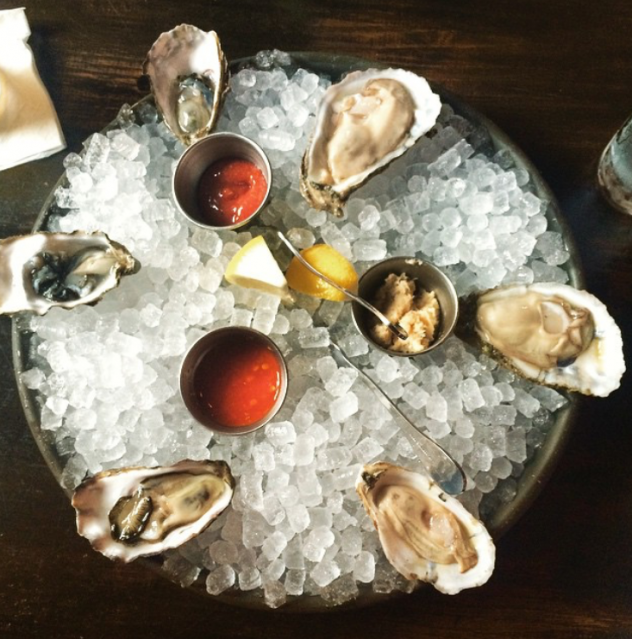 @twohungrylatinas is a delicious food account created by best friends and seniors Catalina Parra and Fernanda Gonzalez. The account was created and inspired by a common heritage and appreciation of good food. Parra and Gonzalez use their Instagram account not only as a way to stay connected as friends, but also as a way to share their unique dining experiences with the world. Even though the duo are moving to different states for college, they still plan on continuing to grow @twohungrylatinas.
"I hope @twohungrylatinas will be a way for Fernanda and me to stay close while were at college, and hopefully our platform will continue to grow," says Parra who is soon leaving for college in Chicago. "Fernanda is moving to New York which is exciting because they have amazing restaurants there, so I think our moving will actually give @twohungrylatinas more of an edge and an opportunity to share our account on a more national level."
As Parra and Gonzalez go their separate ways and move to cities with large culinary communities, we can expect to see a (positive) shift in posts on @twohungrylatinas that will hopefully allow them to garner more followers and a more firm standing in the world of food Instagram accounts.