[dropcap]Y[/dropcap]ou may know him because you've watched him walk across the stage at Honor Day, return to his seat, and then get back up to go onstage again. Or maybe you know him because you've seen him kick in a game-winning field goal. Perhaps you read about him in a school bulletin because his research work earned him a NASA High School Scholars award.
At a school of accomplished students, Hayden Rome (11) is a triple-threat. Known as "the golden boy" among his peers, Rome is a three-sport varsity athlete at Kinkaid, shouldering a load of four AP classes this year, 1st Chair and soloist of the cello section in Orchestra, and currently working on an independent study with the Harvard Center for Astrophysics & Rice University on protoplanetary disks. This January, Rome spent a week in Orlando, Fla. as the kicker for the USA Under-18 National Football team.
His parents are justifiably proud of him.
"Hayden was always a dedicated kid," Hayden's mother, Mrs. Jill Rome, said. "He has an older brother [Paxton Rome (Class of 2015)], and Hayden always wanted to do what his brother did. We had never told Hayden to study or to go practice; he knew that he had to do his homework, and he knew that he had to go to practice."
Rome started playing flag football when he was five years old and started kicking when he moved to tackle football in third grade. In his freshman year, Rome leveled up to varsity football during SPC and helped the 2015 team become SPC champions as the starting kicker.
At the training camp in Orlando, Rome practiced on a separate football field with the other kickers and the coaches. At this highly competitive, national level, tensions are high.
"The coaches were really nice people, but on the football field, you really don't see that side of them," Rome recalled.
The USA Under-18 National Football team selects the best high school football players in the country for its team. Rome participated in the game against Canada on Jan. 28; Team USA defeated their northern neighbor by 26-0.Rome went two for two in field goals and two for two on successful onside kicks in the championship game.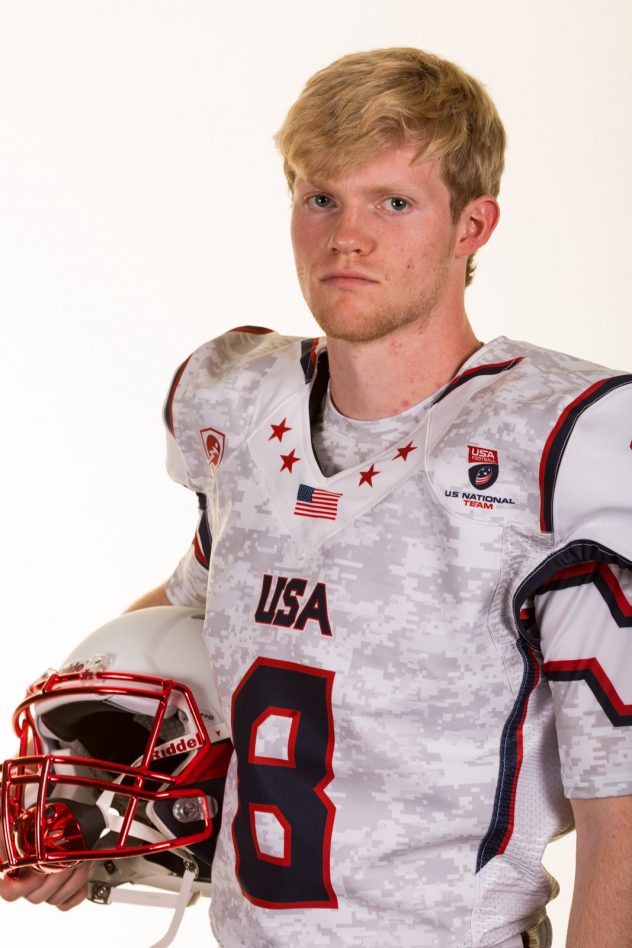 After participating on the Under-18 National Football Team, the biggest question is whether Rome will play in college.
"If football is something that helps me get into a college, then sure, I will play, but it's not my biggest dream," Rome said matter-of-factly. "I'm going to college to get an education."
Rome's Interim Term consisted of much more than the national football game; he also worked hard at Rice University with professors every Wednesday. He used radio interferometry to research a brown dwarf protoplanetary disk. He discovered a lot of new interesting information from his research with the professors.
Some people would ask how much free time Rome has. The answer is not that much. He sleeps around five hours each day.
"You won't see me at parties over the weekend because I have to do my work, and also, I have to get better in sports," Rome said.
Mrs. Rome added, "Sometimes I have to tell him to please stop and relax a little bit."
Everyone is hoping that this perseverance and intrepidity is going to help Rome to be a successful adult in every part of his life.