BY CALEIGH DORAN & HANA KELETA
"Oh my god, is that the bell?" Wrabel exclaimed over the phone, when the 3:05 bell rang on Tuesday. Just nine years ago, that same bell would dismiss Wrabel from class.
Stephen Wrabel (Class of '07), better known by just his last name, is now on tour, opening for Andy Grammer and Gavin DeGraw. He's been having a good two years. His music played in an episode of the ABC drama, Quantico. DJ Afrojack released a version of his song, "Ten Feet Tall," which played during a Super Bowl commercial and became an international hit. He recently performed his latest single, "11 Blocks," on the Today Show.
"It's been the best thing, the worst thing, the happiest thing," Wrabel said, describing his touring experience. From his bus breaking down, to having to use the side of the road as a dressing room, the tour experience hasn't always been glamorous, but the fans have made it worth it.
"One of the best parts is meeting, I guess, fans? That's weird to call them that because it's so new to me," Wrabel confided. "I like to call them friends because it's like meeting new friends."
Wrabel entered Kinkaid in ninth grade, where he participated in the spring musicals and was an avid member of the choir for all four years of high school. Wrabel was especially close to his choir teacher, Dr. Sandra Derby, who left Kinkaid in 2009 and is someone he still keeps in touch with. "I felt understood and supported by her," Wrabel said.
He was awkward, self-described as "a little chicken nugget" who was self-conscious about sharing his gift with his peers. "It took me until my senior year to sing in the talent show," Wrabel said. "Everybody was freaking out, so I wish I had done it sooner."
Though to his peers it may have seemed like a hidden talent, it was an expression of his hard work. When Mr. Scott Lambert was the musical director and Encore! choreographer, he recalls being approached by Wrabel one afternoon. He remembers Wrabel as being one of his most "enigmatic" students: a tall and slender student, with a distinctive textured brown mane shaping a young face.
"Listen to this," the young man said, holding up a CD.
Mr. Lambert slipped the disc into his computer and hit play. A song Mr. Lambert knew quite well played over the speakers. It was a classic: "The Circle of Life" from Disney's The Lion King. Suddenly, an "angelic voice" interrupted the prelude of the melody, and echoed throughout the office, even with Mr. Lambert's mediocre sound speakers. As Mr. Lambert listened to the tape, he wondered who was singing. It was a voice he had never heard. He was stunned to realize that the voice belonged to this young man.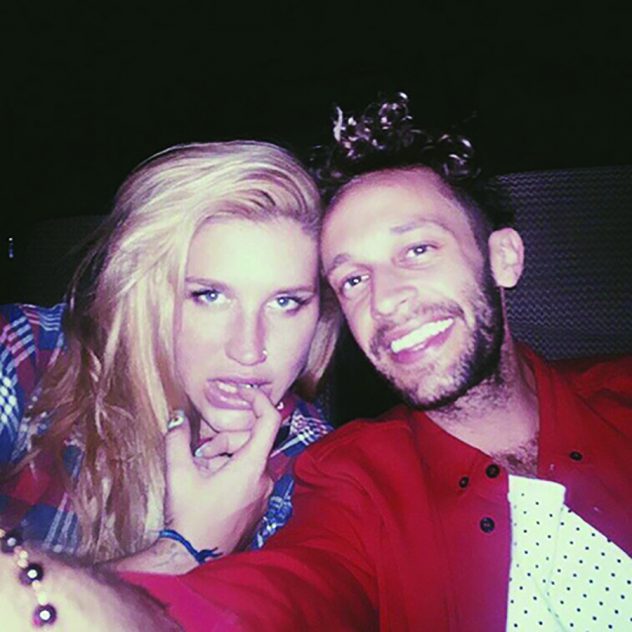 "I had never heard him really in his element. It was at that moment that I was like, this kid is legit. This is the real deal," Mr. Lambert recalled.
Wrabel pursued his passion for music at school, spending hours in practice rooms playing piano, singing, and writing. Mr. Lambert remembered him "[standing] out as being an artist full of expression" and joked that Wrabel's practice sessions "would maybe be at the same time he was supposed to be taking his history test or when he was supposed to be studying for his history test."
He hung out frequently with debaters. Mr. Eric Emerson remembers him as a "sincere and empathic person, shoe/fashion crazy student. And an endless ball of frenetic energy."
"He played racquetball when it existed at Kinkaid, and you could tell his skills were in music," Mr. Emerson joked. "He played mini-concerts for his friends in the debate room."
After Wrabel graduated from Kinkaid in May 2007, he entered the Berklee College of Music in the Fall. After a year of college, he was offered a deal from Pulse Recording. It was a chance that was too good to pass up: he ultimately decided to leave school in order to chase his dream.
Four years later, Wrabel left Pulse Recording and signed to Island Def Jam in 2012, a label that has signed major artists like Justin Bieber, Demi Lovato, Shawn Mendes, Tove Lo, Avicii, and Hozier. He released his first album, "Sideways," in 2014, which generated good buzz, but it was his 2016 single "11 Blocks" that drew widespread attention and airplay. The mellow beat combined with the rhythmic chorus conveys emotion in the song.
"Unfortunately, a very true story: my first real relationship moved eleven blocks away from me after we broke up," Wrabel said. "I went and recorded vocals in my friend's closet and the song was done in only 4 months and 2 days."
"11 Blocks" gained traction after it was promoted by Kesha. "I've become close with Kesha so it feels weird to say she's my role model because a lot of the time we're just hanging out as close friends," Wrabel commented. "She is my first call when I'm freaking out, or when I don't know how to feel, or when I go crazy in my head."
He ended his tour in his hometown, Houston, on Oct. 26. A group of Kinkaid alumni and teachers were there in the audience, including Mr. Emerson, who texted back and forth with Wrabel before and after his set.
At the South Side Ballroom in Dallas the night before, Wrabel announced that he will be releasing a new song on Nov. 1. He is currently working on finishing his record.
"I've been in LA for nine years now writing for myself and for other artists, but to actually see it come together for the first time is pretty fun," Wrabel said. He will soon be traveling to Toronto and Europe to promote "11 Blocks."