It's that time of the year, and suddenly Christmas is three days away! You want to make something easy and classic and fast, the solution: mint M&M chocolate chip cookies. The flavor of the mint with the festive pops of red and green inside the cookies, makes for the perfect gift wrapped in plastic and tied with a bow or the perfect treat served at home to family members and friends.
Ingredients:
2 sticks of butter
3/4 a cup of sugar
3/4 a cup of brown sugar
2 eggs
1/2 a tablespoon of Mexican vanilla
3 cups of flower
1 teaspoon of salt
1 teaspoon of baking soda
2 cups of chocolate chips
2 cups of Holiday mint M&Ms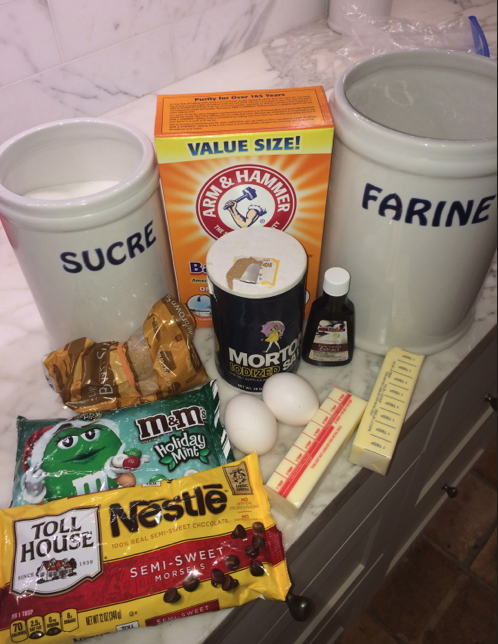 Instructions:
With an electric mixer, beat butter with sugar, brown sugar, eggs and vanilla. Fold in flour, salt, and baking soda; mix well.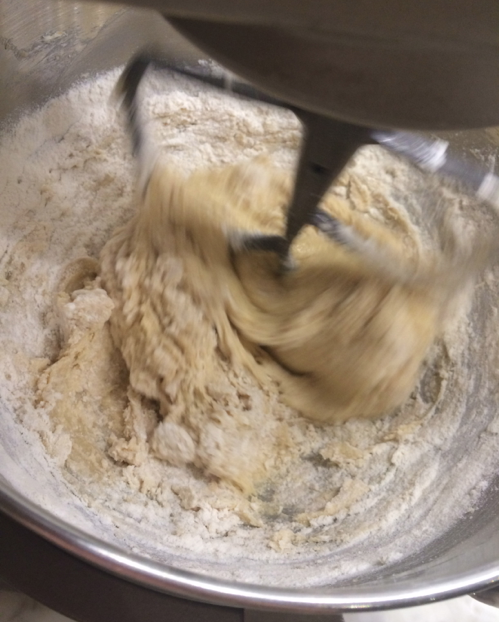 Remove from the mixer and stir in the chocolate chips and M&Ms with a spatula.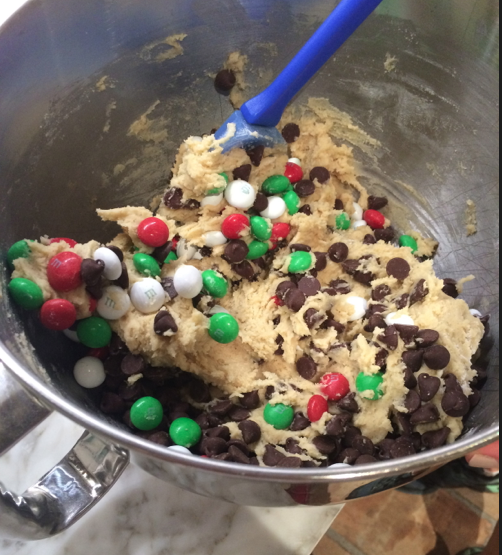 Place generous scoops of dough on a greased cookie sheet. Bake at 350 degrees for 10 minutes.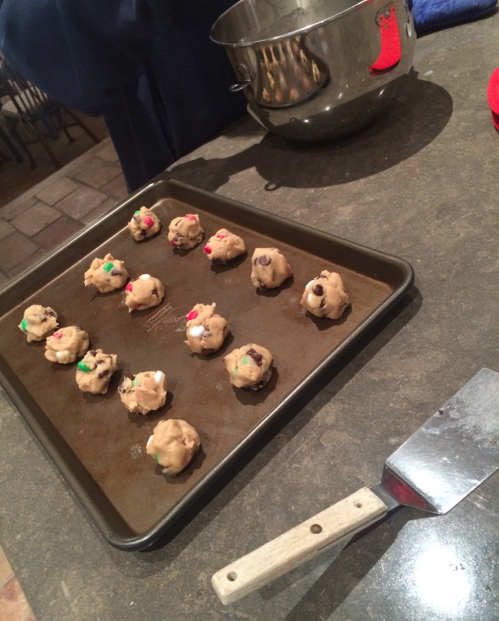 Fitting roughly 14 cookies on the sheet you will have enough for approximately two to three batches depending on how much of the dough you allow yourself to eat. Once the cookies are done they will look perfect and beautiful just like this!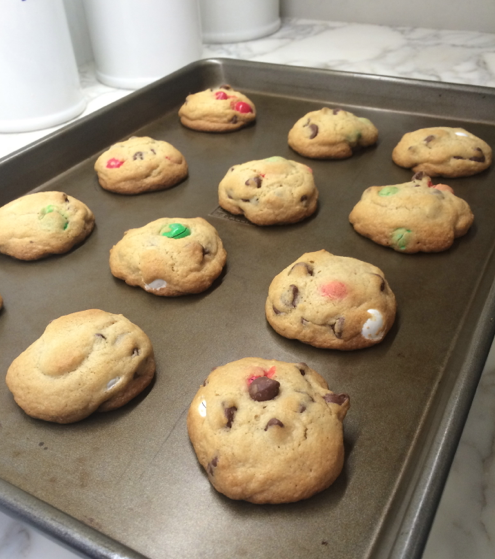 After letting them cool, taste them just for good measure, and serve them to your family, guests, or box them up to give to friends as gifts. No matter what you decide to do with them, everyone will appreciate them (especially yourself)! Happy holiday season, from my kitchen to yours!