Allison Attends: Bernie's Burger Stop, MisterWives & BØRNS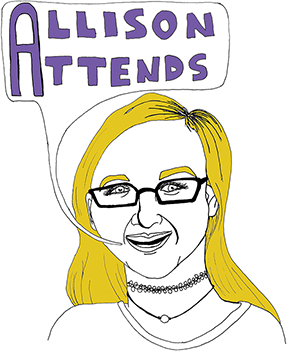 FOOD:
Street food has always been prominent in American food culture. They're a cheap, quick way to get a meal, and you can learn a lot about a place by the food you eat in the area. After all, what would New York City be without a plethora of hot dog and pretzel stands?
Over the past few years, food trucks have become popular; they are easier to move around, and with social media, you can track where truck is at what time, so you can go on an adventure finding the food truck. They have become so popular, there's even a movie about a food truck! (Chef – it's on Netflix. It's impossible to watch without your mouth watering.)
One of my personal favorites is Bernie's Burger Bus. If you haven't tried it yet, go track one down near you and eat there because it's so good. Though I do love the bus and all the excitement of finding it, I was ecstatic when I heard that Bernie's Burger Bus decided to make the ultimate pit stop by starting the restaurant version called Bernie's Burger Stop.
One thing about Bernie's Burger Bus is that it's all "school themed." The truck is actually a big yellow school bus, and the burgers are named after school terms like "Study Hall" and "The Substitute". This is the only time when you'd ever want to get a detention…
When I first heard about the opening of the restaurant, I was worried if they were going to be taking away the classics, like my personal favorite extracurricular (sides), the truffle laced French fries, but my fears were unfounded. The restaurant not only has all of the original options, but they added many new things as well. New burgers like "Exchange Student", a lamb burger with gouda cheese and many other toppings like peppers, and "The Mascot", a bison burger with goat cheese, onions, arugula, and BBQ sauce, are served, and they have milkshakes as well.
The best part of all is that it's on the way to NRG stadium, so you can get a few bites before going to the rodeo. According to Google Maps, it takes about 12 minutes to get from Bernie's to NRG, so you can grab a bite of a quality burger without having to deal with the monster lines at the carnival.
If you are in a rush to get to the arena, there also have a few Bernie's Burger Buses in the stadium, so you can enjoy your delectable burger and French fries while watching toddlers hold on to sheep for dear life. While the stadium locations have a very restricted menu and only serve the basics like a plain burger and French fries, they're still amazing.
All in all, go to one of the Bernie's Burger Bus (or stop) locations, and try a burger. Their unique burgers and atmosphere make for an A+ experience.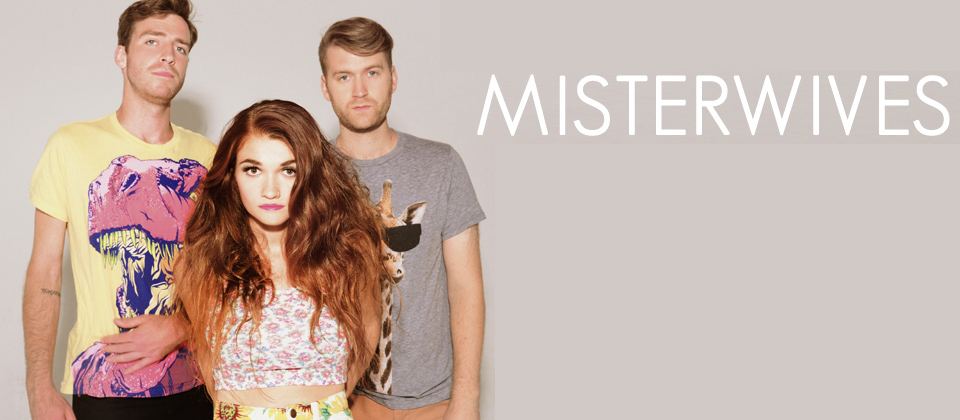 MUSIC:
On Spotify, I frequently change my playlists so I don't keep listening to the same songs. However, I do have some all-time favorites tunes that I move from one playlist to another. These songs are the ones that I can listen to endlessly on repeat.
I've noticed quite a few of these "frequent flyer" songs happen to be from the same band because their songs have a unique quality that always puts me into a good mood. This band is called MisterWives.
MisterWives is comprised of one girl and two guys, and they have their own style that's a mix of indie, pop, and folk, which all work together in harmony to create this unforgettable catchy sound that you're bound to fall in love with. You've probably heard the song "Reflections" by them on the radio.
When I was looking around online for concerts to go to, I happened to stumble upon MisterWives. First of all, I was excited that they were coming, and I would do anything to go, but when I saw that the concert was at Fitzgerald's, one of my favorite concert venues in Houston, the tickets were $13, and the event happened to be on the Sunday at the very end of Spring Break, and we have the next day off—it was like the planets aligned and a voice in my head was screaming THIS IS SO MEANT TO BE.

Then I saw that the opener was BØRNS. I'd heard a few of his tracks, but I decided to do a little research and listen to more of his songs (this is the best kind of research). Though he only has a few songs on Spotify because he's a newcomer to the music scene, the four that I listened to all happened to be very upbeat. His sound is more electric and pop, but he has his own unique sounds like MisterWives. I mean, if Taylor Swift posted on Instagram about how much she loved his song "Electric Love"—she deemed the song an "instant classic"—he has to be pretty good. Taylor Swift has previously recommended artists like Nicki Minaj, Ed Sheeran, and Vance Joy. launching their sucessful careers in the U.S.
If you want to listen to live music but want to avoid the chaos of the rodeo, or you just want to do something to get out of the house, I strongly advise for you to go to Fitzgerald's on Mar. 22, buy tickets for this concert, and end your spring break the right way.
This article was first published in Vol. 68, Issue 4, on Friday, February 27, 2014. | Illustration by Sara Jane Gage