Junior Henry Segal talks table tennis, Motion Picture Club, and more: podcast episode 5
In this episode of the Falcon Live podcast, sophomore host Matthew Godinich discusses with Henry Segal his short film, Little Big Shot, about a 5-year-old ping pong prodigy possibly making it to the Olympics,  the possibility of having a table tennis team here at Kinkaid, and the stories about Henry Segal attracting celebrities such as James Corden, the founder of Kodak, and the founders of the term "catfish" to speak at his Motion Picture Club. Listeners can tune in to the podcast via the link below or by searching "Falcon Live" on Spotify. Happy listening!
About the Photographer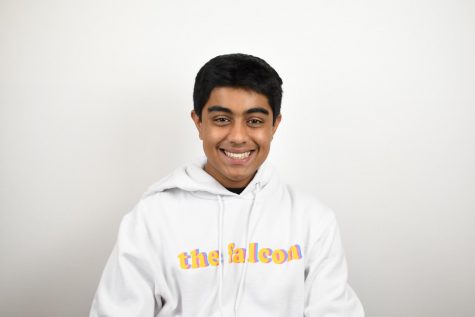 Jaisal Kalapatapu, Editor in Chief
Jaisal Kalapatapu serves as the Deputy Editor and the Digital Executive Editor, in which he oversees all online content and does editorial work for the...