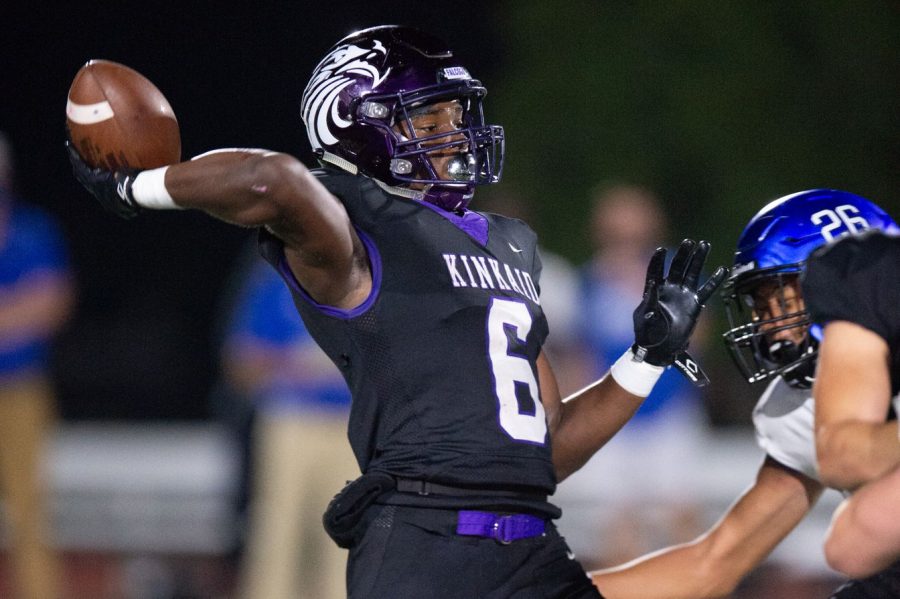 David Shutts
The Falcons went undefeated (7-0) after defeating Episcopal High School by a score of 27-14 on Friday, Nov. 6. This was no easy win, as the Episcopal Knights were the defending 2019 SPC champions. 
Junior athlete Dillon Bell had himself a night. Bell rushed for 187 yards, tacking on three rushing touchdowns, while also throwing one touchdown to junior Charlie Kugle.
Before that, Kinkaid beat rival St John's by a score of 36-8 on Friday, Oct. 30.
Led by senior captains Johnny House, Cayman Duncan, Ezekiel Evans, and Tommy Holstead, the Falcons dominated their competition, with the closest game being 43-40 against Legacy School of Sports Sciences, and the widest spread a 38-14 win against Kelly Catholic.
The offense, run by junior quarterback Louis Gustafson, was very explosive, averaging 35 points per game. 
"I guess you could say we're pretty good," joked Gustafson.
Since the previously canceled game against Houston Christian High School will not be rescheduled, the Episcopal game marked the end of the season for the Falcons.