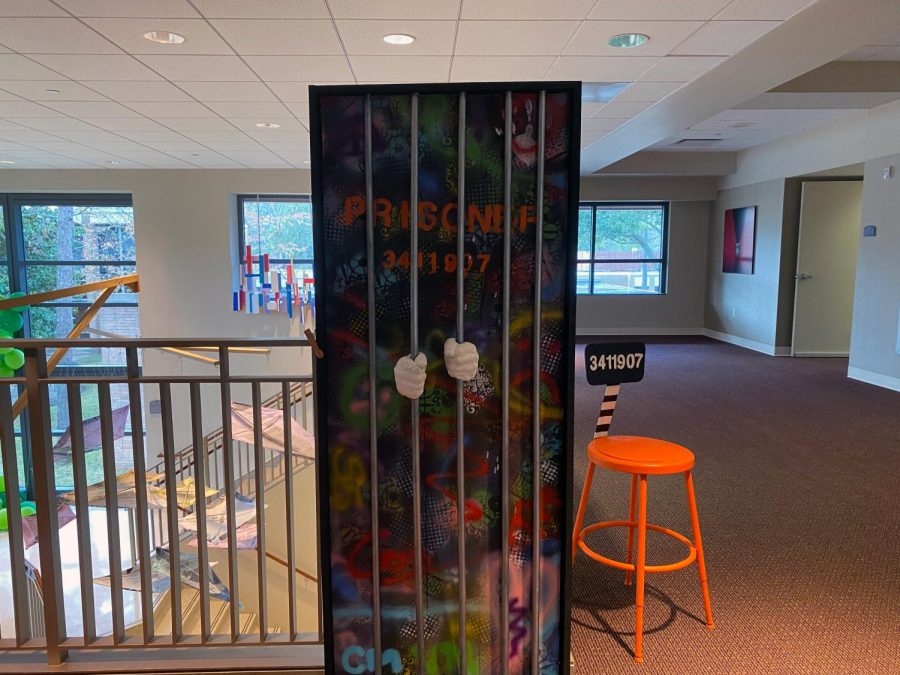 Sally Buck
If you walked through the halls of Kinkaid during Interim Term, you might have noticed something a little odd: a balloon tree.
"The Public Art, Installation Art, Experiential Art" class taught by visual arts teacher Mr. Anthony Suber took students around Houston to visit notable artistic sites such as the Project Row Houses, Art Car Museum and downtown murals. 
When the students were not on field trips, they were utilizing their creativity to construct their own public art installations. Mr. Suber challenged his students to "spend time exploring and experiencing artwork" so that they could become better artists.
Students throughout the class were encouraged to make connections between the art they saw and their own personal creations. By generating ideas about art and meshing them with their personal inspirations, his students produced striking art that brought light, color, and life to the Student Life Building. 
The students artwork promoted creativity and provoked others to think about themselves and the world around them.