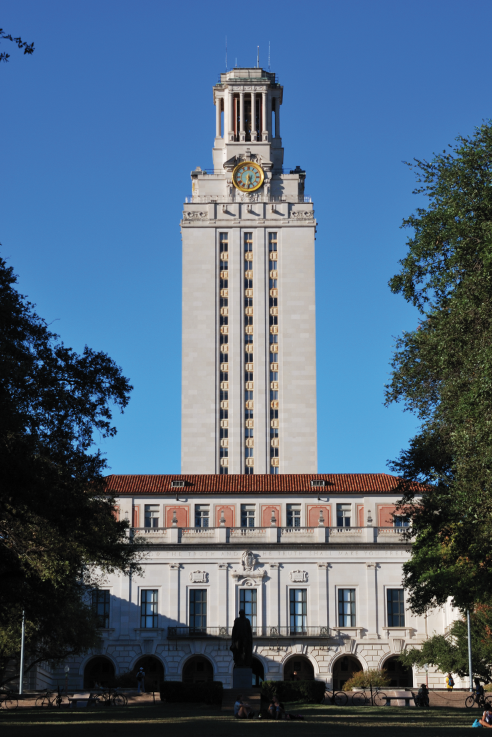 On June 1, 2015, Governor Greg Abbott, signed Senate Bill 11, also known as the "Campus Carry" law. This law "provides that license holders may carry a concealed handgun throughout university campuses." The law went into effect starting Aug. 1, 2016, when many of our Class of 2016 graduates were stepping onto Texas college campuses. Under the law, students who are 21 years and older who have licenses can take handguns in classrooms, dorms, and in other campus buildings.
However, each school can make their own guidelines. According to CNN, the University of Texas at Austin President, Gregory Fenves, admitted, "I do not believe handguns belong on a university campus, so this decision has been the greatest challenge of my presidency. However, I have an obligation to uphold the law."
New UT freshmen and Kinkaid Class of 2016 alums, Lauren Rubenstein and Halle Brazda weigh in on the issue. Rubenstein said, "I am definitely against the campus carry law. There have already been disturbances on campus [and surrounding the campus] since the law was put in place. Personally, I think the law puts the students and the community in more danger. If someone feels it necessary to defend themselves, there are other ways to do so than with guns."
Brazda noted, "We have had classroom discussions with teachers about their views and most of my teachers don't carry a gun on them because they don't feel it necessary. We should be able to feel safe in our school environment."
Many UT parents have strong feelings about the campus carry law. Brazda's mother, Ms. Amy Brazda, said, "I have discussed the new law with other UT parents. Whether for or against, we are all in agreement that we are all highly concerned about our kids' safety. Hopefully, students who do carry guns have the proper know-how, knowledge, and common sense needed to use a handgun if necessary."
Since the law has been passed, students who have strong feelings on this subject and have begun protesting around the campus. Whether people agree or disagree with the bill, students can hold arms on the campuses of Texas public universities.