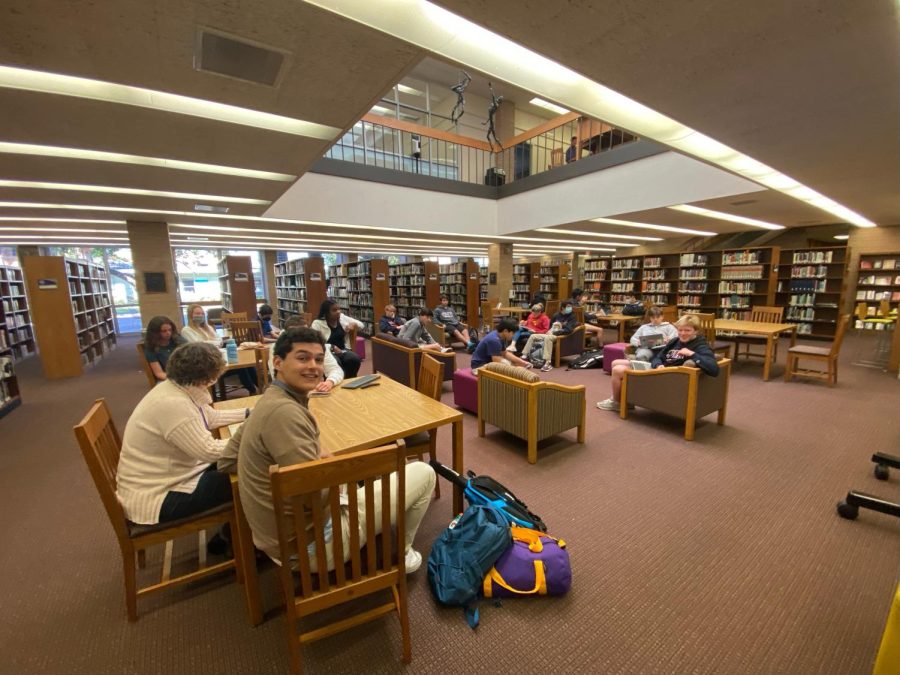 Henry Segal
 The Motion Picture Club had a virtual meeting with Sam Friedman and Jake Lubin, creators of the short film "The Kiss Script", on Feb. 9. Held in the library on Zoom, members of the Motion Picture Club gathered around to listen to the two directors.
The directors Sam Friedman and Jake Lubin are both young filmmakers; Friedman being in college and Lubin in high school. Both directors encouraged the students to indulge their creativity, telling them that they can achieve great accomplishments even as young adults. 
"The Kiss Script" is a movie that was in preparation for three years, with Friedman first coming up with the idea when he was in high school. Friedman and Lubin noted how long the task of making a movie is and dismissed the misconceived notion that making short films is an easy task.
 "The movie was a total grind," Friedman said. He said he and Lubin lost a lot of sleep working on the film. 
The young directors mentioned the importance of improvisation on set, especially with a natural and funny movie like "The Kiss Script." 
"We want our actors to improvise because we want them to sound like normal kids," Lubin said. The directors said  they drew inspiration from movies like "Superbad."
"I thought the meeting was very insightful," said sophomore Drew Adler, who attended the meeting.
Henry Segal, president of the Motion Picture Club, met Lubin at a summer camp and kept in touch with him. 
The Motion Picture Club has been able to get many other guest speakers in the past, such as late-night host James Corden, head of CBS late night Nick Bernstein and director of the Kenny and Ziggy's Documentary "Deli Man," Erik Anjou.